ATTENTION
HOLLYWOOD:
Wake Up & Smell the CENSORSHIP!

Woman Burning with Her Censored Books ....... Fahrenheit 451
Adelphia Cable TV is in the midst of a massive nationwide campaign against programs that deal with sexuality in any way. If you are a viewer of The Dr. Susan Block Show in the Adelphia area, you have probably noticed that in the past few months, our programs have been censored, broadcast with all of the images blacked out, or simply taken off the air. The censor is Adelphia. Adelphia is censoring us for sexual and political content. This is unconstitutional and in flagrant violation of Supreme Court rulings that prohibit cable operators from censoring public access programming. Unlike most public access producers who are intimidated by Adelphia's chilling actions, we are fighting them.
Stocks Gone Limp?
Need Help With Your Figures?
(Personal, Not Accounting)
EXPERIENCE TELEPHONE SEX THERAPY
We're Here for You 24 Hours a Day
Call 310.454.5353
Click Here to Read Dr. Block's Letter to Adelphia CEO & Chief Censor John J. Rigas
Click Here for the
Book Burner Prize for Censorship
Awarded to Adelphia Cable TV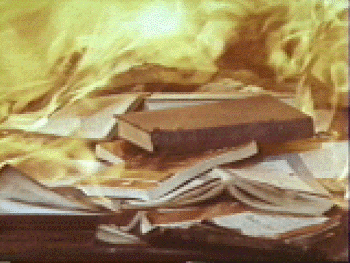 Click Here for Adelphia Accounting Scandal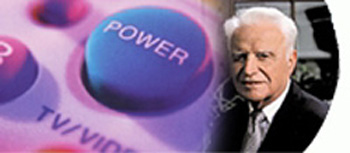 Rigas Boys Caught Masturbating Their Figures!

If you would like to express your disapproval of Adelphia's attempts at censorship, please call John J. Rigas, Chairman, CEO & Founder of Adelphia, and Robert Whitthauer, Adelphia Acting Counsel, at 814.274.9830.
If you would like to voice your opinion on a local level, please call Bill Rosendahl, Adelphia Regional VP for Southern California. His telephone number is 310.315.4442.
If you would like more information about the situation, please call us at 213.749.1330. Ask for Max. Or email us at censorship@blockbooks.com
Own Any Adelphia Stock? Dump it now!
Pull the Plug on Censorship!
We're Not the Only Ones. Check out adelphiasucks.net
Adelphia is censoring us on public access.
But if you use Internet Explorer, you can still hear The Dr. Susan Block Show FREE on all Adelphia cable systems. Just click here.
ADELPHIA IN THE NEWS :
Read Sallie Hofmeister's terrific FRONT PAGE Los Angeles Times story, "A Mogul Broadcasts His Morals" (4/3/01) on John Rigas, founder, CEO & chief censor of Adelphia Cable TV, quoting Dr. Susan Block, as well as Peter Eliasberg of the ACLU & Christie Hefner of Playboy, on his illegal censorship of The Dr. Susan Block Show and others:
http://www.latimes.com/business/updates/lat_rigas010403.htm
Check out distinguished Los Angeles Times columnist Robert Scheer's wonderful, supportive column (3rd item from top) in the 1/7/01 Sunday Times regarding Adelphia's "prudish" censorship of Dr. Susan Block, "one of the nation's leading sexologists...and a very bright and funny woman to boot:" http://www.latimes.com/communities/news/westside/20010107/tws0001681.html
Read Michael Gougis' great piece on our censorship battles with Adelphia in LA New Times (with fun photos by Wild Don Lewis): http://www.newtimesla.com/issues/2001-01-25/faultlines.html
Read Dr. Block's letter to John J. Rigas, Adelphia CEO: http://www.drsusanblock.com/editorial/RigasLetter.htm
Read Don Paschal's supportive "Fuck Adelphia" piece in The Globe: http://members.theglobe.com/polybi/adlephia.html
.....................
SIGN THE PETITION to Save the Dr. Susan Block Show: http://www.PetitionOnline.com/block69/petition.html
It's Not TV - It's Dr. Suzy! She's Back on HBO!
don't miss this extraordinary, heartwarming short documentary
"Dr. Suzy's Speakeasy" on HBO's Real Sex 25.
Plus watch HBO for reruns of Radio Sex TV with Dr. Susan Block and Radio Sex TV: Off the Dial
television like you never see anywhere else
Carried on ADELPHIA
(which censors the weekly Dr. Susan Block Show, but hypocritically runs Dr. Suzy's HBO specials!)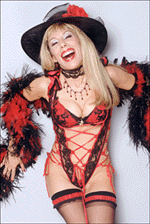 PHOTO: GLENN CAMPBELL
Special thanks for this wild, sexy, heartwarming, thought-provoking short documentary to
Director Shari Cooksoon, Editor Charleton McMillan, Producer Patty Kaplan & the
Queen of Quality Television, HBO Executive Producer Sheila Nevins
CLICK HERE TO SEE HOT PHOTOS FROM
"DR. SUZY'S SPEAKEASY" ON HBO'S REAL SEX
Tired of Adelphia's Unconstitutional Censorship, John Rigas' Oppressive Old Morality and/or His Overpriced Cable TV Services? Get Satellite Dish, Remote Controls, Box & Installation--ALL FREE! Save $30-40/month Over Adelphia
Cable, & Get All the Sex Channels You Want, Plus European & South American Programming! Stop Censorship! Stop Cable Price Gouging! Free from Dr. Suzy & Dish TV Network. Click here for info:




JOIN I FRONT PAGE 2 I SITE INDEX I WHAT'S NEW? I JOURNAL I.THERAPY