Articles & Photo Essays by Dr. Susan Block
In Alphabetical Order According to Title.
To Get to the Article, Click on the Picture.
Click Here for Dr. Suzy's Bloggamy
CLICK HERE FOR DR. SUZY'S BLOGGAMY ARCHIVE



LET US HEAR FROM YOU



You Are On Journal Index Page 2 (M-Z)
Return to Journal Index Page 1 (A-L)



W




We Are All Afghans Now


Weimar Love Story

X


Y



Yale's Whim 'n Rhythm @ Dr. Suzy's Speakeasy

Z


For syndication clearance for any of Dr. Susan Block's
articles or photo essays, please email
synn@blockbooks.com or call 213.749.1330.



Return to Page One of Dr. Susan Block's Journal Index


P


Q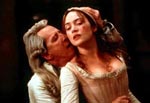 QUILLS: A Review of Philip Kaufman's
Film About the
Marquis de Sade


S



SADDAM's
SeX Therapist
& The Rape of Free Speech


Same-Sex Marriage: Just Say No to Prohibition

SEX ACTS IN SOHO with
Heilman-C


Sex, Lies & WMDs


Sex, Terror, Jerry bin
Foulwill & Raving Castrati


SEX: The Measure of All Things: The Life of Alfred Kinsey: Book Review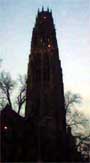 Sex Week at Yale '04
Lust et Veritas !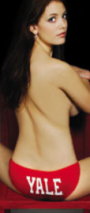 Sex Week at Yale '06
SWAY WITH ME!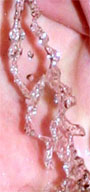 Squirting Index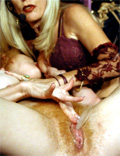 SQUIRT SALON(S) STORY

T



TERROR INDEX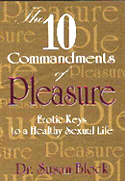 The 10 Commandments of PLEASURE




The 48 Laws of Power: Book Review


The Bookburner Prize for Censorship

Genesis of Justice: Book Review


The Great Pretzel Swallower's
Guantánamo S&M Porn PR Disaster

The Red Tent: Book Review


The SQUIRTING DIALOGUES with Betty Dodson


The Sexual Life of Catherine M.: Book Review

The Story of Eros & Psyche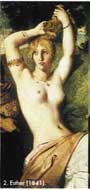 The Story of Esther: How a Sexy Young Woman Used the Power of Seduction to Save Her People from Genocide


The Future is Sex


Travels with Max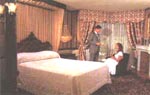 Travels with Max I: Great West Coast Getaways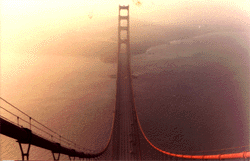 Travels with Max II Santa Cruz,
San Francisco, Summerhill, Sex,
Spirits, Shabui and Shrieking Sashimi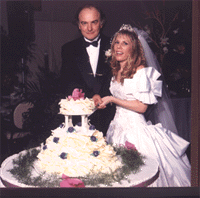 Travels with Max III
The Doctor & Her Butler Get Married!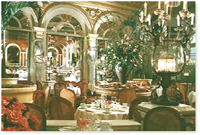 Travels with Max IV : Sex Acts in NYC


Travels with Max V: British Book Tour, Euro-Fun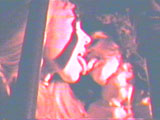 Travels with Max VI: Mipcom & The Libertines of France


Travels with Max VII: French Book Tour & 10th Wedding Anniversary in Paris


Travels with Max VIII: Libertine Clubs of Cannes



U



Urban Camping, Erotic Art & The New Morality for the NeXt Millennium



Voluptuous Panic: Book Review