U N I O N
the international guide to human relations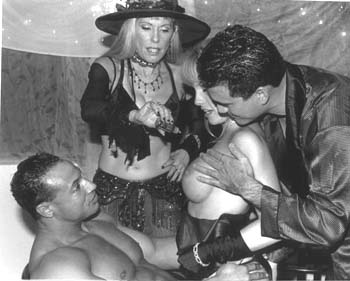 Following is the English translation of the UNION MAGAZINE piece by Florence Julienne. Photos by Tom Zimmerman. For the published version (in French), click here. FYI, "Loft Story" is one of the hottest shows in right France now.
info stop
HOTTER THAN "LOFT STORY"
An institute specializing in enhancing the libido, for people who want to experience new pleasures: these are the ingredients for a "reality show" broadcast on Saturday nights on the American channel HBO. With the camera's eye, the clients of Dr. Susan Block studiously follow her "prescriptions" with exhibitionism, bisexuality, sharing their wives with strangers...Clients who want to explore exhibitionism have the opportunity to be videotaped as part of their therapy. Dr. Suzy would like to open a branch of her Institute in France, in Paris or on the French Riviera. Again, it's hotter than the Loft, but then it's for a good cause. This is something to follow...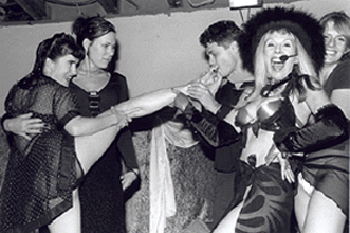 For the French version, published in
Union Magazine, click here.