Dr. Suzy's
Double-Annie
Squirting Anniversary Show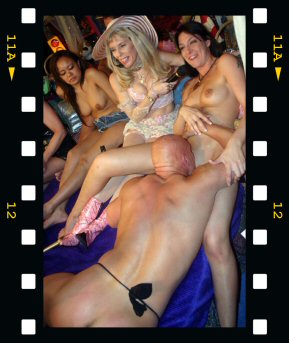 A sparkling spring shower of erotic delights, Double-Annie Squirting Anniversary, is now available for download.
A veritable orgy of hardcore activity, climaxing with a Squirting Duet, a glorious baptism of female ejaculation by two of the greatest female ejaculators on earth, both of whom happen to be named Annie, (Annie Cruz, Annie Body). Hallelujah! Praise the Annies.
Starring
Annie Body, Annie Cruz, Jack Lawrence, Lexi Bardot

Scenes from the show.




Read Dr. Suzy's Review of the Show.
Not interested in watching the whole show?
You can just download the Highlight Clips Package, which contains only the hottest erotic sex and squirting scenes.
Complete Show Running Time: 2 hours 43 minutes.
Highlights Clips Running Time: 30 minutes

Return to Erotic Theater Menu

Want to see a lot more?
go Backstage and see what
happens behind the scenes
of the Dr Susan Block Show

Block Entertainment
8306 Wilshire Blvd., #1047
Beverly Hills, CA 90211
213-291-9497
-------------------------------------------
18 U.S.C. 2257 Statement
All individuals shown on this web site are 18 years of age or older and are not paid as models, actors or producers. They are the interview guests and audience members of The Dr. Susan Block Show, a Public ( not for profit) Access Community TV service, part of a personal 10 year research project of Dr. Susan Block. Documentation relevant to 18 U.S.C. 2257 is maintained by The Custodian of Records at 8306 Wilshire Blvd, Beverly Hills, California 90211. For an appointment please call 213.749.1330. Some visual depictions of actual sex acts appearing on this website are from private archives prior to July 3,1995 and are exempt from the requirements of 18 U.S.C. 2257 and 28 C.F. R. 75 and updates.

The date of reproduction or republication of non-exempt visual depictions of real sex is current as of the date of the visitor's reading of this magazine.