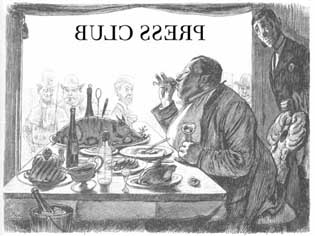 EXTRA EXTRA: READ ALL ABOUT HER
Click Here for Press Quotes on Dr. Susan Block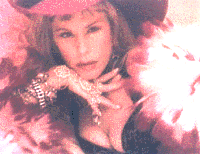 Dr. Susan Marilyn Block
Abbreviated Biography
Part philosopher, part sex symbol, part humorist, part social commentator and part-time horny housewife, Dr. Susan Block is a world-renowned sex educator, therapist, best-selling author, cable TV host and star of HBO's #1 Nielsen-rated Radio Sex TV. A familiar face on HBO's late-night programming, Dr. Block is the woman whom Sheila Nevins, Senior VP of Original and Late-Night Programming on HBO, credits with "showing me that sex education can be sexy television."
Dubbed "the new Masters & Johnson" by AVN, "America's hottest sex therapist" by Forum, "a sex goddess" and "our favorite boudoir revolutionary" by New Times, "a modern day Cleopatra" by Soma, and "one of the nation's leading sexologists, and a very bright and funny woman to boot."" by The LA Times, and praised for her "prescient financial advice" by none other than The Wall Street Journal, she also hosts The Dr. Susan Block Show, airing weekly on cable TV stations and Internet sites around the world. Her own award-winning domain at drsusanblock.com is in the top 1% of all sites in the world, and her presence on the web includes an additional six domains that bring "Sex, Fun & Wisdom" to homes and offices everywhere. "Dr. Block's cult status as an educator is enormous" observes Cosmo.
"Beauty, brains and a love of randy chimps," according to Planet Rapido, Dr. Block is a best-selling author whose most recent book The 10 Commandments of Pleasure, has been published in 15 countries. She is also a sex toy connoisseur, a magna cum laude graduate of Yale University with a doctorate in philosophy from Pacific Western, and creator of the award-winning video series, The Dr. Susan Block Video Encyclopedia of Sex. As a documentary filmmaker and director of BlockFilms, she is a member of the Academy of Television Arts & Sciences.
A dedicated sex therapist with one of the world's largest private practices, she also directs the Dr. Susan Block Institute for the Erotic Arts & Sciences, a center of sex education and expression, at Dr. Suzy's Speakeasy in downtown LA, and the Speakeasy Gallery, LA's only permanent erotic art collection (curator: Kim Mendoza). She is also a regular lecturer in the Human Sexuality Department at University of Southern California (USC), a visiting lecturer at Yale, a regular voice on KGO radio, and a consultant to the LA Public Defenders' Office (sex crimes division). Her monthly columns on Sex, Health, Politics and Culture, now syndicated by Pulp Syndicate, are published in a variety of print and online magazines, from Counterpunch to Perfect 10, besides appearing in her own online Journal.
Chosen as one of "America's Greatest Thinkers" by the Great American Think-Off, Dr. Block is the architect of the philosophy of Ethical Hedonism. Called "the Erin Brockovitch of the Bonobo" by Salon, Dr. Block is an active advocate of the extremely endangered bonobo chimpanzees, using the highly sexual, remarkably non-violent and non-male-dominant bonobo "lifestyle" as a prototype for her philosophy of peace through pleasure. Dr. Block's essays on sex and politics have gained popular and critical acclaim, notably her Terror Journals, called "among the most readable to come out of LA...smartly combin(ing) outrage and
eccentric observations with levelheaded warnings about the loss of civil
liberties" by the Steve Mikulan of the LA Weekly. Championed as a freedom fighter by Pulitzer Prize-winning columnist Jimmy Breslin, Dr. Block has been given the "last laugh" by many in the media in her battle for Freedom of Speech on cable TV with former Adelphia CEO, John J. Rigas and sons, now on trial for fraud and conspiracy.
Dr. Block can be reached at her office at 213.749.1330, or via e-mail at drsuzyb@blockbooks.com.

EXTRA EXTRA: READ ALL ABOUT HER
Press Quotes on Dr. Susan Block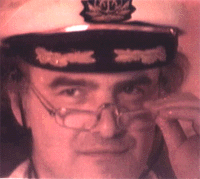 Pr. Maximillian R. Lobkowicz
Biography
Pr. Max ("Micky") Lobkowicz is a part of the Lobkowicz family of the Czech Republic on one side and the Filangieris of Italy on the other, both with long, illustrious traditions in the arts.
He started his career in the State Theater Elenora Duce of Italy and Teatro Arlecchino of Genoa. He became road manager for English rock star Colin Hicks in 1957. After attending UCLA and Santa Monica City College, as well as working in the collection business through the 1960s, he invested his time and money into what was to become one of LA's most radical newspapers, the forerunner of the LA Weekly: the LA Star.
The LA Star published many of the early works of Charles Bukowski and Hunter S. Thompson, among others. Pr. Lobkowicz was also the first publisher of the work of the legendary Annie Sprinkle, including "Annie Sprinkle Magazine" and "The Sprinkle Report," and the first publisher of renowned photographer Charles Gatewood's "Forbidden Photographs."
Along with well-known postwar Dutch artist Willem de Ridder, Lobkowicz founded several legendary magazines including Love, Hate and Finger. These publications represent the most extensive documentation of American sexuality. Certain issues are now worth thousands and cannot be legally possessed in the United States. Some of these magazines will soon be published in a retrospective by Benedick Tashen.
Pr. Lobkowicz's work brought out some of the most fearsome subjects in human sexuality: incest, zoophilia, coprophilia. For this, he was prosecuted 22 times (making him the most prosecuted publisher in the United States) and spent 18 months in prison in Rhode Island's Adult Correctional Institute where he ran for attorney general and where his second daughter was born.
After being paroled from prison in 1984, Lobkowicz returned to LA and met Susan Block. Together, they created several original audiotapes and series, including the popular "Soap Salons" that Block featured on her weekly radio show, as well as Dr. Susan Block's Bedtime Stories for Adults Only and Desert Susan for the troops of Desert Storm. In addition, Block and Lobkowicz organized LA's first modern Art Salons, featuring a variety of local artists, poets, chefs and designers. In 1986, he produced the Great Motor Tour Salon, using audiotape and automobiles to document the history and mysticism of the Ojai Valley. In 1987, he founded two of the Westside's most cherished magazines, The Brentwood Bla Bla and Beverly Hills, the Magazine which he published for four years, and then sold to Robert Page of the Chicago Sun-Times and Eli Broad of Kaufman and Broad.
It was his love affair with Dr. Susan Block (which started when they met in 1984 and consolidated when they married in 1992) that created a partnership that has produced the living legendary Dr. Susan Block Show, Dr. Susan Block's Journal (in print and on the web at drsusanblock.com, The Dr. Susan Block Video Encyclopedia of Sex & Fetishes and Radio Sex TV on HBO. He is the creator of the unique, critically acclaimed style of filming The Dr. Susan Block Show known as "MaxCam," also featured on Radio Sex TV on HBO.
For further information, call 213.749.1330 or via e-mail.


Kim Mendoza
President, New Arts
Kim Mendoza is the art curator of Dr. Block's Speakeasy Gallery in Los Angeles, California. The Speakeasy Gallery extends into cyberspace at www.eroticsgallery.com . Kim is also the production coordinator of The Dr. Susan Block Show.
Kim was born in Pacoima, California. The house in which she grew up was always filled with art, sculptures, images by her photographer mother, and paintings by her uncle, a local artist. When she was in her early 20s, Kim's mother started her off on her current path by sending her to shop through local galleries for prints and lithographs for the household.
Kim went on to get her AA degree from Los Angeles Trade Technical College, where she studied visual display, art history, graphic design, promotion, fashion merchandising and dance. In developing a campus awareness program for the Dance Department, she coordinated projects that involved inter-department collaborations.
In 1996, Kim acquired co-ownership of the Rosetta Stone Gallery, specializing in art in all media and antiques. This endeavor enabled her to exhibit a roster of talented emerging artists. She produced such highly acclaimed events as "The Bare Exhibition" at Gallery 613, "Visions of a Culture" for Black History Month and "Erotika" at Rosetta Stone.
In January, 1999, Kim joined forces with Dr. Susan Block and Pr. Maximillian R. Lobkowicz, and became curator of the Speakeasy Gallery, featuring a permanent erotic art exhibition at the Dr. Susan Block Institute for the Erotic Arts & Sciences. Exhibits have included "Ethical Hedonism: The New Morality for the Next Millennium," "The Foot Fetish Art Exhibit," "Erotic Art of the Apocalypse" and "Democratic Sex."
Kim is also producer of The Dr. Susan Block Show and a therapist with the Dr. Susan Block Insitute.
For further information, call 213.749.1330, or via e-mail.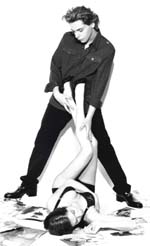 Jonathan Taylor Spielberg

Public Relations & Development





Membership Has Its
P L E A S U R E S

View our ratings at alexa.com. Enter: drsusanblock.com

JOIN I FRONT PAGE 2 I SITE INDEX I WHAT'S NEW? I JOURNAL I RADIOSUZY1 I.THERAPY