JOIN
FRONT PAGE 2
SITE INDEX
SHOPPING INDEX
SUBSCRIBE FREE
ADVERTISE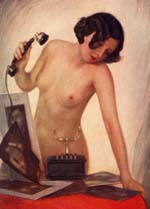 NEED TO TALK?





RADIO SEX TV on HBO




MEMBERSHIP HAS ITS
P L E A S U R E S









Scenes from The Streaming Room
Private Collection Vol 1
7 titles: 1 hour's worth of Hot Streams!

Buttwoman Threesome
Buttwoman Charlene Aspen, sexy southern Kristan Kane and AVN Winner Bridgette Kercove explore Anal Sex. This is Part One of Two. (running time 7min. 55 sec.)

Cumisha's Magic Fist
Lovely, talented little Cumisha demonstrates Anal Self-Fisting. Amazing! (running time 4 min. 6 sec.)

Food and Sex Part One
Breast Shortcake is on this menu. Yum! Taste Brittany Andrews' big Cherry Nipples... (running time 6 min. 51 sec.)
Food and Sex Part Two
Watch naked Brittany and her voluptuous Playmate swallow bananas whole. Slurp! (running time 1 min. 40 sec.)

Ivona Diamond SQUIRTS
(with Hitachi Magic Wand)
This will remind you of a squirt gun. But it's absolutely 100% real female ejaculation. (running time 1 min. 52sec.)

Oral Bondage Part Two
Hot Amateur Fellatio, and Kinky Bondage too ! (running time 5 min. 2 sec.)

Love Muscle Russell and Keisha
A very steamy sex encounter between two extremely well-endowed power performers: our very own FOOT-LONG Russell and XXX-star Keisha (running time 32 min. 33sec.)

Total Times = 59 min. 55 sec.
Price $ 9.95

MORE PRIVATE COLLECTIONS COMING SOON
Welcome to the Streaming Room in the Erotic Theater of the Mind. Make yourself comfortable. Open your mind, your heart and perhaps your legs…
Here is the place to find your passion. A stream of your favorite porn star masturbating. A fetish you'd like to explore. An interview with that Pulitzer prize-winning author you'd heard on NPR. A sensuous short of a hot couple having wild unbridled sex. A piece that perfectly captures your ultimate fantasy, your secret desire, or just something you were kind of curious about.
These are special moments from The Dr. Susan Block Show. See what really happens on The Bed, as well as Backstage during the private "Post-Show" fun. Speaking of which, at any given time, you'll always find a few hot streams BACKSTAGE when you JOIN.

But here in the Streaming Room, selected, edited and put into special Private Collections with lustful care by Dr. Susan Block Show Master Engineer Theron Marks, you can watch what you want when you want it. And you'll find all kinds of mind-blowing, heart-thumping, brain-twisting, pussy-wetting, cock-hardening stuff from our vast private archives which you won't find anywhere else.

So, choose your passion, your pleasure, your interest or curiosity. There's something for everyone. Stimulation for the body, the mind and the soul. Watch with your lover(s), your friend(s), your colleague(s) or by yourself. Visit us often. We're adding new streams all the time. I think you'll love what you see.
Susan M. Block, Ph.D.
Streaming Mistress
Erotic Theater of the Mind








Scenes from The Streaming Room
Private Collection Vol 1


7 titles: 1 hour's worth of Hot Streams!

Buttwoman Threesome
Buttwoman Charlene Aspen, sexy southern Kristan Kane and AVN Winner Bridgette Kercove explore Anal Sex. This is Part One of Two. (running time 7min. 55 sec.)

Cumisha's Magic Fist
Lovely, talented little Cumisha demonstrates Anal Self-Fisting. Amazing! (running time 4 min. 6 sec.)

Food and Sex Part One
Breast Shortcake is on this menu. Yum! Taste Brittany Andrews' big Cherry Nipples... (running time 6 min. 51 sec.)







Scenes from The Streaming Room
Private Collection Vol 1
Food and Sex Part Two
Watch naked Brittany and her voluptuous Playmate swallow bananas whole. Slurp! (running time 1 min. 40 sec.)

Ivona Diamond SQUIRTS
(with Hitachi Magic Wand)
This will remind you of a squirt gun. But it's absolutely 100% real female ejaculation. (running time 1 min. 52sec.)

Oral Bondage Part Two
Hot Amateur Fellatio, and Kinky Bondage too ! (running time 5 min. 2 sec.)

Love Muscle Russell and Keisha
A very steamy sex encounter between two extremely well-endowed power performers: our very own FOOT-LONG Russell and XXX-star Keisha (running time 32 min. 33sec.)

Total Times = 59 min. 55 sec.
Price $ 9.95

MORE PRIVATE COLLECTIONS COMING SOON