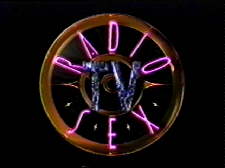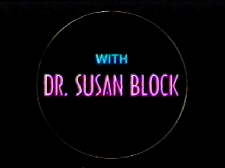 ---
Click Here If You Need To Talk About Sex Privately
Call 213.749.1330
Click Here for HBO's Radio Sex TV 2 - Off The Dial!

Click HERE! to tell

that you want your Radio Sex TV!

CLICK HERE TO SEE PHOTOS FROM "DR. SUZY'S SPEAKEASY ON HBO'S REAL SEX
Subscribe to drsusanblockshow
Dr. Suzy's Free Google Group
---
RADIO SEX TV with Dr. Susan Block on HBO swept the ratings with hilarious, sexy, sincere, educational and informational pizzaz that makes viewers gasp for air! Stunned and amazed, they even hung around to watch Dennis Miller, bumping his ratings to his highest ever.

HBO calls Dr. Susan Block "radio's sexiest, funniest, most outrageous sex therapist," and says "if conversation is a sex act, then this Yale graduate has a very talented tongue." In this extraordinary half-hour show, Dr. Block unleashed a fascinating open forum on human sexuality with a variety of radio callers and guests. Broadcasting live on the radio from her big brass bed in her beautiful boudoir-studio, she discussed all kinds of sexual subject--from male and female genital anatomy to secret love affairs, from female ejaculation to vibrator addiction--with intelligence, sensitivity, wit and panache. RADIO SEX TV took HBO viewers behind the scenes--and into her bed--to see just how Dr. Block practices what she preaches! And as if that weren't enough, this amazing, uplifting, unabashed, unprecedented show actual climaxed with Dr. Block (and some of her guests) climaxing!! This was the first real female orgasm broadcast on national TV!
Enjoy some Full-Size video stills from
Radio Sex TV with Dr. Susan Block:
When Radio Sex TV premiered, it received the highest ratings. A 9.3!! Most shows only achieve a 5-6 rating. We swept the day, and landed third for the week. Almost 10% of HBO subscribers watched Dr. Suzy have a real live orgasm (the first live orgasm on national television in America), among other things; that's 2.5 million households! HBO keeps rerunning it as well as Radio Sex TV2: Off the Dial and Dr. Suzy's Speakeasy on HBO, but if you want to be sure to keep seeing it, call HBO programming at 212.512.1000, and let them know you want your Radio Sex TV and Dr. Suzy on HBO!
---
Don't miss Radio Sex TV 2: Off the Dial and
Dr. Suzy's Speakeasy on Real Sex, all on



Sexier, smarter and more orgasmic than ever!

Click here to see private back stage photos from RADIO SEX TV 2
special thanks to our producers:
---


MEMBERSHIP HAS ITS
P L E A S U R E S