Dr. Susan Block's
European Tours & Properties
for adventure lovers and world travelers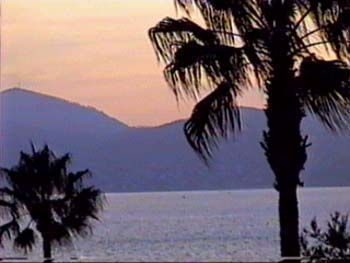 Is this Tahiti? Actually, it's part of the breathtaking view from one of our other favorite rental apartments in Cannes, France, just across the street from the beach and easy walking distance from the Palais du Festivals.
RENT IT NOW! CALL 213.749.1330. Ask for David Brando

Traveling to France, Italy, Spain or Southern Europe for business, pleasure or a combination?
Let us take you to where you've never been before.
Let us seduce with a wide range of travel-related services that you'll find nowhere else.
We can help make your journey a wonderful and personal experience that you will long remember.
From dream castles and sumptuous estates to convenient urban pads and glamorous penthouses, from seaside cottages and ocean-going yachts to reliable drivers, maids, guides, assistants and bodyguards, our properties and services will charm and satisfy even the most seasoned traveler.
Your dream adventure, hot weekend or comfortable, convenient business apartment is just a phone call away.
We currently have properties in Paris, Bordeaux, Cannes, Antibes, Grasse, LaRochelle, Porto Fino, Santa Margherita and other areas of Southern Europe. Our vast network of contacts will allow you to design your own personal adventure.

Cannes, France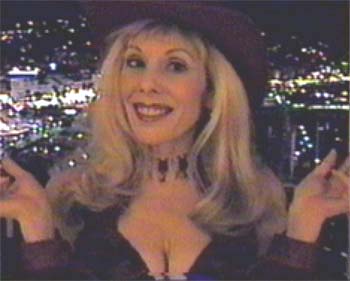 Dr. Suzy shows you Downtown Cannes from her favorite penthouse apartment just around the corner from Le Suquet and Lez Oub'.
RENT IT NOW! CALL 213.749.1330. Ask for David Brando

Going to the Cannes Film Festival, Mipcom, MipTV, Midem or just want to hang out in one of the world's most beautiful and sophisticated villages?
We offer a variety of apartments and villas in and around Cannes that are comfortable, convenient to festival activities and perfect for entertaining prospective clients
Besides high and low level wheeling and dealing in global media, Cannes offers a vast array of choices to the visitor. Cruise the Mediterranean on your own private yacht, visit the unspoiled islands, spend a day in Monaco or St. Tropez or enjoy some of Cannes's exciting libertine clubs where you will find a warm welcome and lots of hot couples to make your evening a memorable and sensuous experience that will light up your love life for years to come.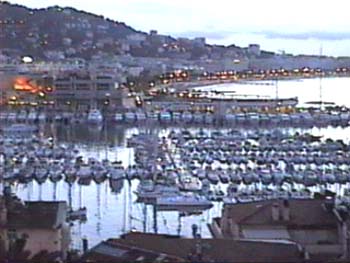 Dawn's Early Light: Harbor view from one of our penthouse apartments in Cannes around the corner from Cannes' Restaurant Row (Le Suquet) and Lez Oub'
RENT IT NOW! CALL 213.749.1330. Ask for David Brando

In Cannes, we have many wonderful accommodations including Dr. Block's favorite rental penthouse digs overlooking the harbor. Take your pick of other great apartments, top properties or lovers' hideaways.

Paris, France




Visit the Erotic Museum in Paris. Click to enlarge!
Visiting Paris for business or pleasure for a week or more? Let us help you find the perfect apartment located in the best arondisement for your needs.

Need help while in Cannes or Paris?
We can provide you with professional assistants for your every need, including personal drivers, tour guides, interpreters, maids and bodyguards to keep your fans at bay.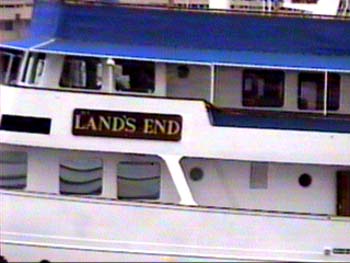 Land's End visiting Cannes Harbor
CRUISE WITH US NOW! CALL 213.749.1330. Ask for David Brando

Mediterranean Pleasures
Take a dream cruise aboard one of our magnificent sea-going yachts. Invite a group of friends or cruise with Dr. Block and your choice of her friends. Explore the Mediterranean and party like you've never partied before. Cruise includes a wide selection of hot erotic stars and other celebrities.


Santa Margherita, Italy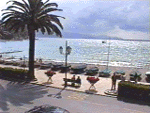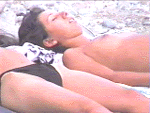 Views from Dr. Suzy's favorite apartment in Santa Margherita on the Italian Riviera
RENT IT NOW! CALL 213.749.1330. Ask for David Brando
....The Italian Riviera is more rustic than the French side, less polished, less modern, more earthy, more ancient. You can sense the presence of the old Greco-Roman gods and goddesses in the trees, the sea, the architecture and the people. Let us help you to find the perfect villa or flat to suit your needs and desires.

For more information and special requests for your travel to France, Italy or other region of Southern Europe, call David Brando, Director of Private Travel Services, at our Los Angeles office at 213.749.1330 or our European Office at (0) 699962410. Or you can email us.

March, 2003
Dr. Suzy's Libertine Tour of
C A N N E S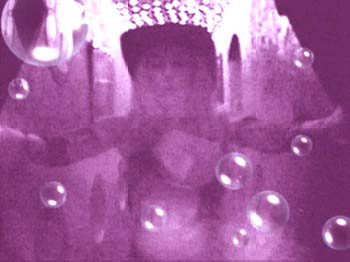 Dr. Suzy welcomes you into the sex rooms of Oasis. Run your mouse over the picture to look through the peepholes.
BACCHANNAL CANNES
Join Dr. Suzy, Friends & Lovers on a Libertine Tour of Cannes, visiting some of the French Riviera 's hottest swinger clubs and more, March 20-23, just before the MipTV Convention (March 24-28) in beautiful chic Cannes! For information, call 213.749.1330, click here or email us.

Libertine Clubs of
C A N N E S
in four parts
1 I 2 I 3 I 4




WAR TIME SPECIAL
See all the hot stuff you won't see on TV!
Join us Backstage!

JOIN I FRONT PAGE I WHAT'S NEW? I JOURNAL I RADIOSUZY1 I.THERAPY I Speakeasy Gallery I Travel I Bonobos I Blockbooks I Sexuality Resource Library I Sex Toys I Bar & Grill I Romantics Lounge I Videos I Erotic Theater